Bear Basics in Berkeley, California
Rasputin's Records in 1995
Telegraph and Durant, 2014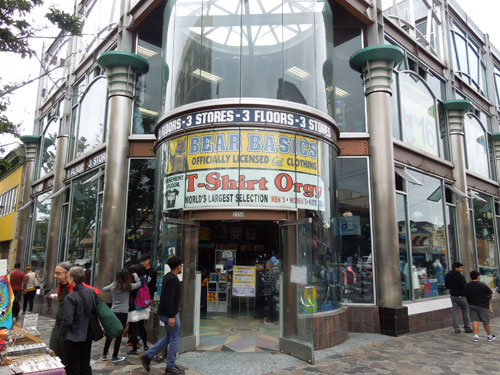 Twenty years ago Bear Basics was Rasputin's Records.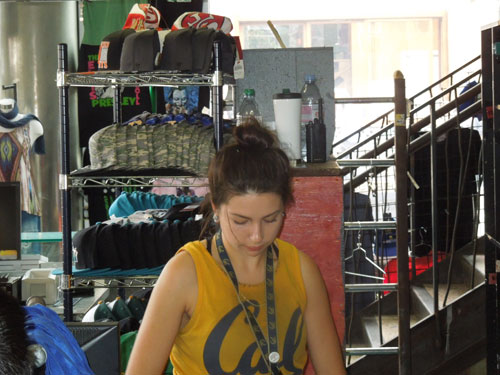 The manager today probably looks much like the manager
twenty years ago. Younger, though. And I am older.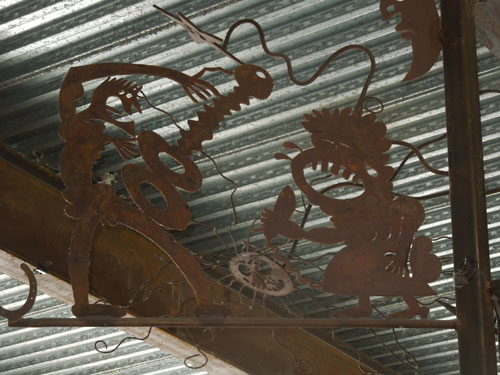 Cut steel throughout the store. At the time no one had figured
out how to graphically cut steel. It was still all mine.
And I wasn't nothin' but a hound dog, a cryin' all the time.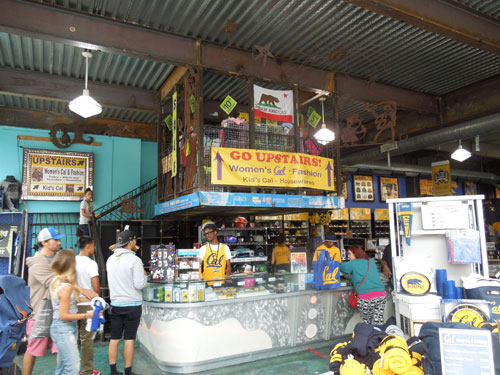 Retail. Claes Oldenburg told me to do it. Before that
Antonio Gaudi said go for it, kiddo. OK.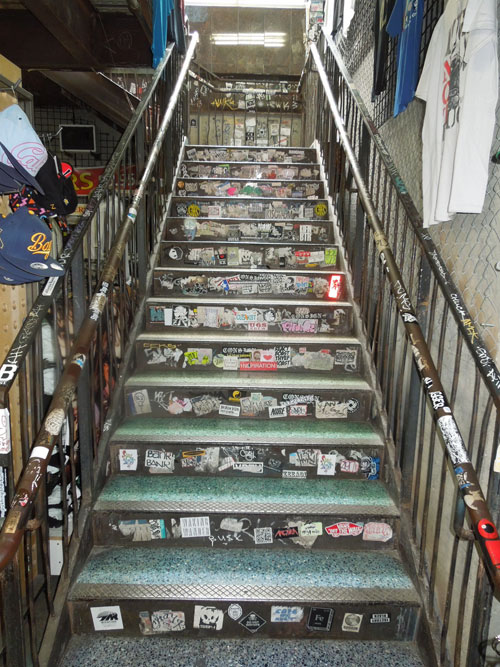 It's nice when the kids love a place so much that they name it
their own. Please touch the art, kids. Please.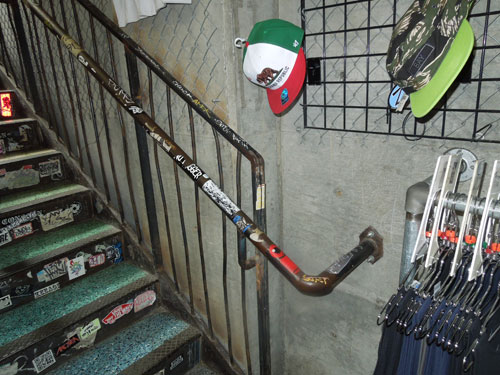 A fine hard working no-bullshit hand rail.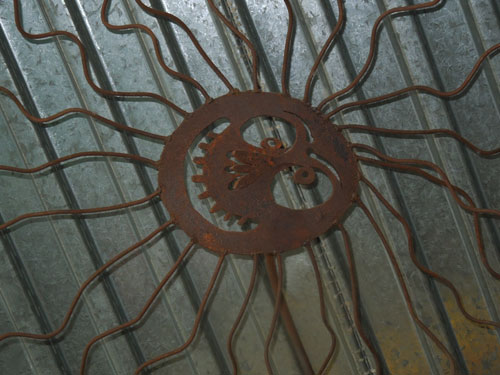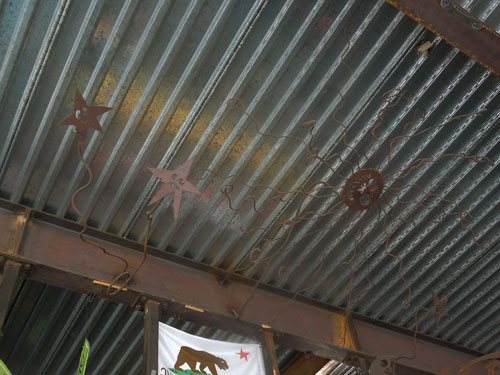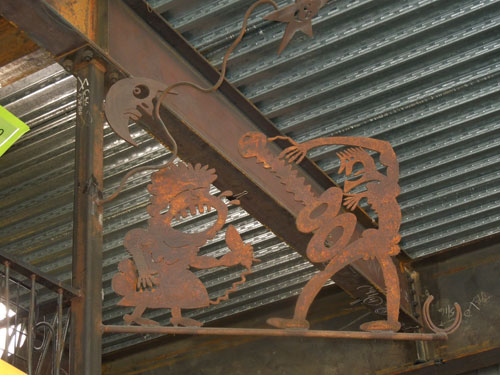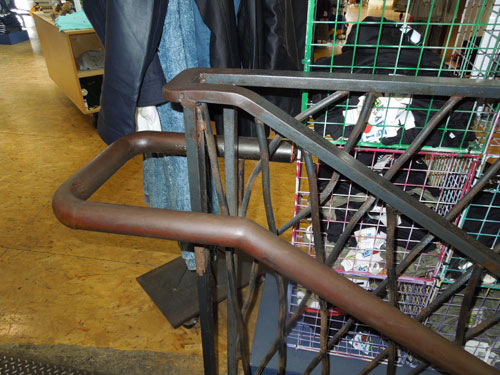 At that time, the finish of steel was still a problem. But not for
me it wasn't. Let hundreds of thousands of students polish
your solid stock steel for you. Beautiful Japanese-like patinated
iron and good solid welding. Crooked roundbar too. The whole
thing caught on everywhere and now the designers and architects
think mild steel is Coreten, whatever that is. Go figure.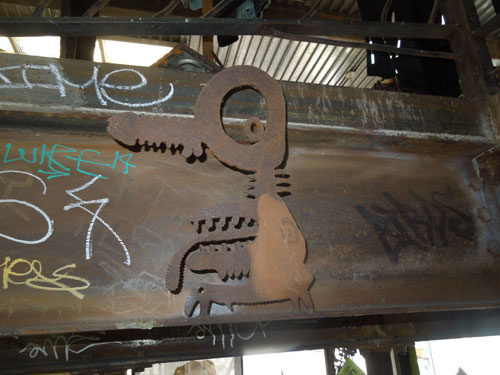 How fabulous it would be if frustrated children were allowed
to draw on museum walls. Then again, maybe they do now. Maybe.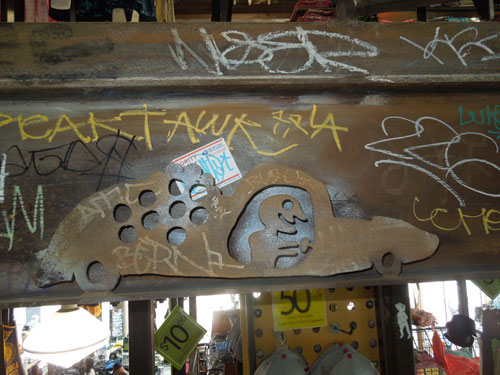 Ah yes, the all American dick car. The kids love it, and own it.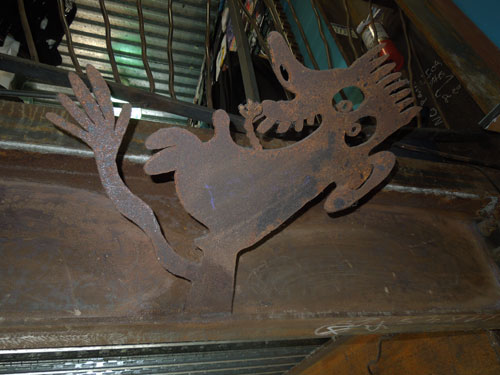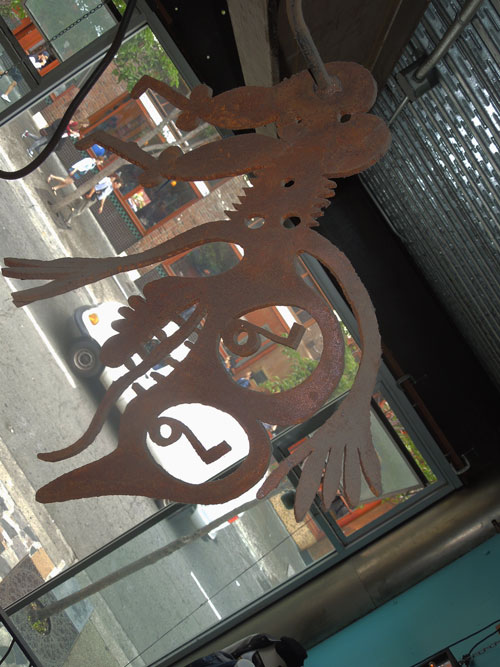 What was I thinking?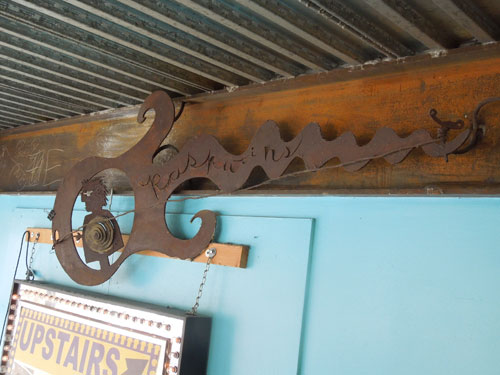 Fearless leader in the iron one-string base guitar. The client
is in there driving the music where it wants to go.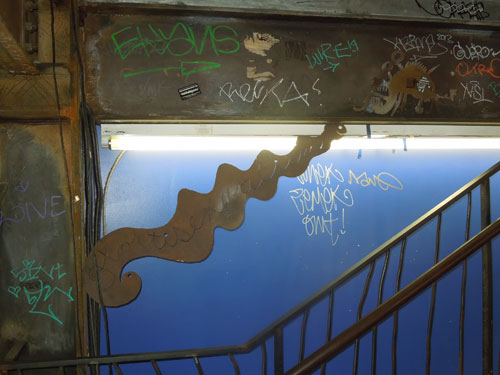 A buttress of hortisexuality assists the structural steel.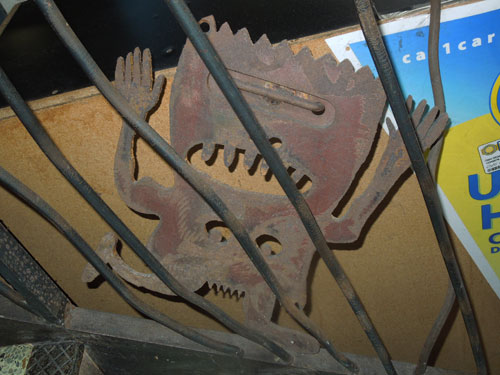 Hand hold man.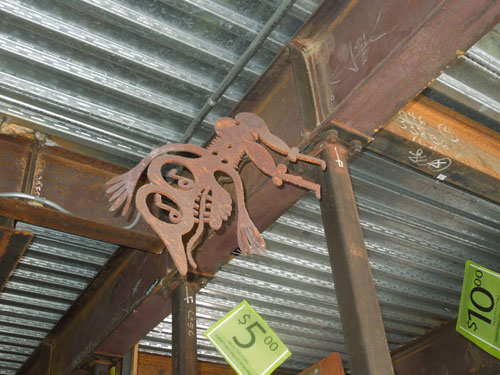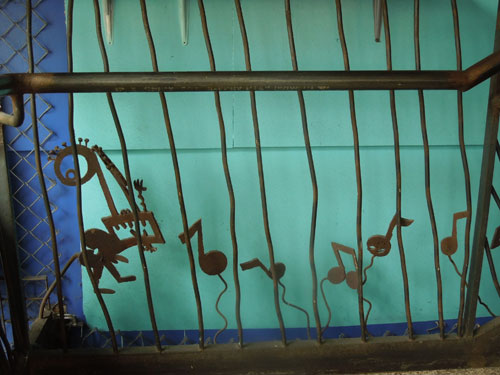 There is music everywhere. Music in the air.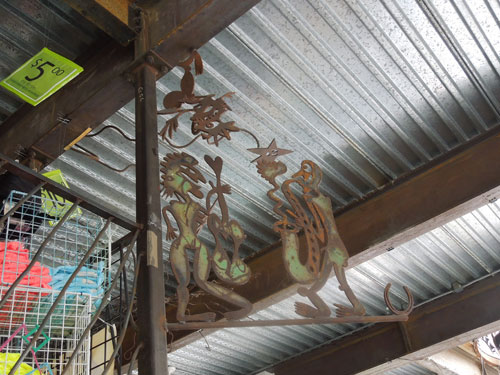 And musicians.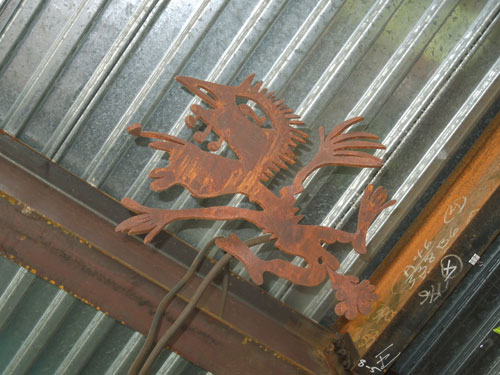 Jet propelled musicians.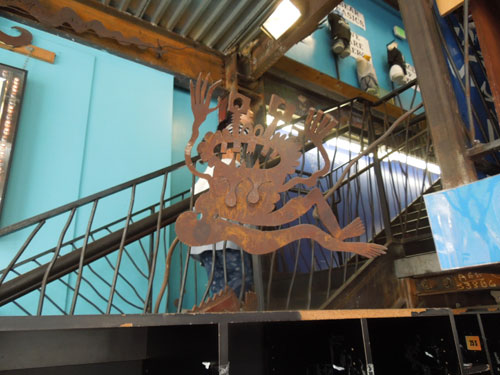 Square eyed frog singer.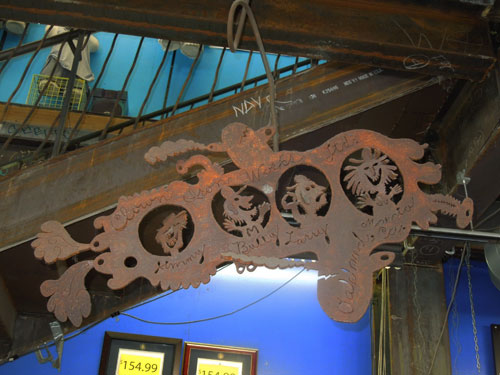 Sex and rock and roll must have been in the air back then.
It certainly seems so to look back at this job. How things
have changed and stayed the same old same old. Here, my
friends and assistants Jimmy Grimes, Larry Ryan, and
Marcia Donahue go for a ride in Sexplane Airlines, LLC.
Real creativity is ten percent inspiration and
ninety percent persperation and desperation.
It sure was here at Rasputin's.