Malcolm X School Garden Project
Berkeley, California, USA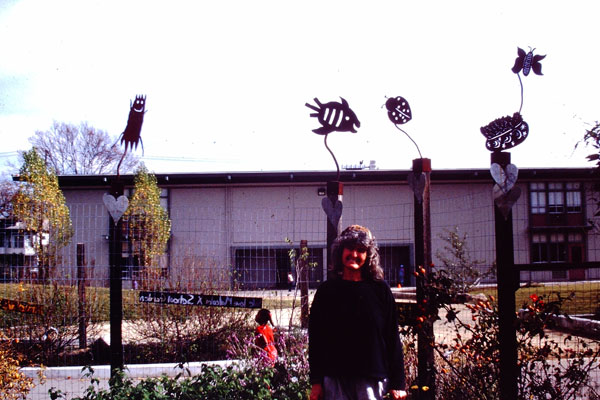 Rivka Mason, Garden Godess and teacher at the Malcolm X School
in Berkeley, California. All pictures on this page are of the students' imaginings,
drawn directly on pieces of steel by those same students and cut out by the artist,
Mark Bulwinkle and installed by him sometime in the early part of this millennium.
Since all children's art is timeless, it matters little when the art was done.