February 2018 My Norumbega Park down in 29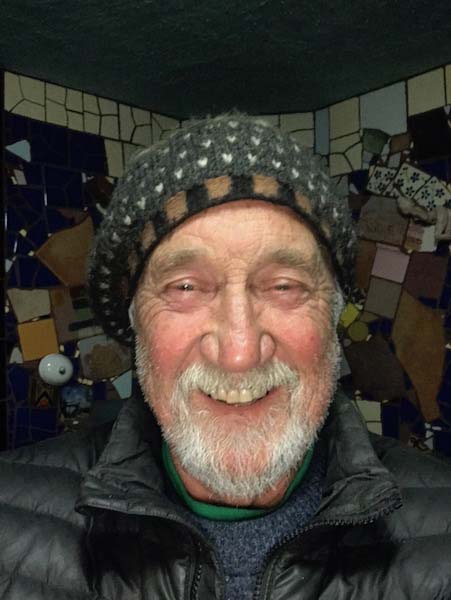 So why is this guy smiling?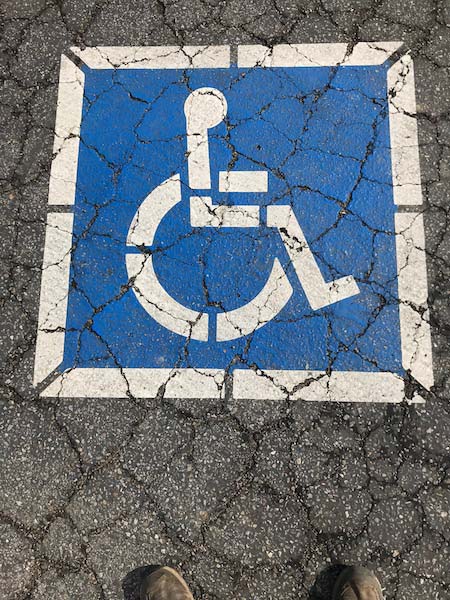 Maybe beats crying about his aches and pains.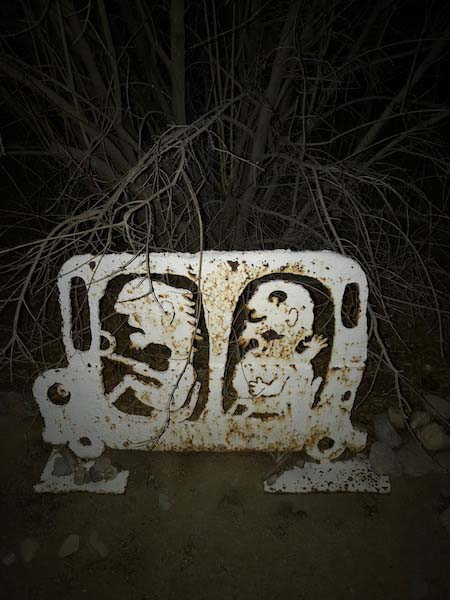 Two guys who helped me move to the desert -
Bill Colvig, driving, and Lou Harrison, yackin' in back.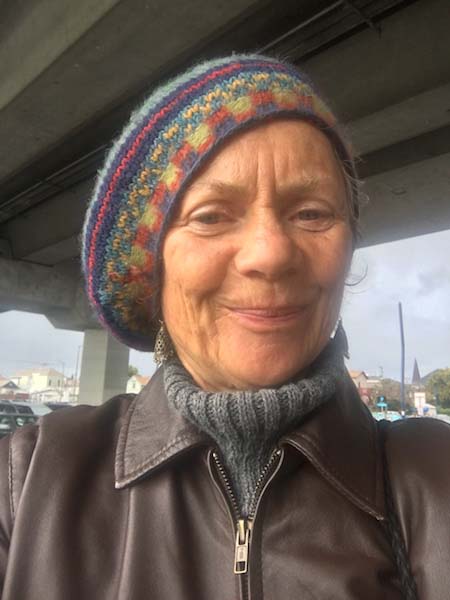 Eva Soltes of Harrison House showed me how to live
in the desert. It be different. Nice. Thanks.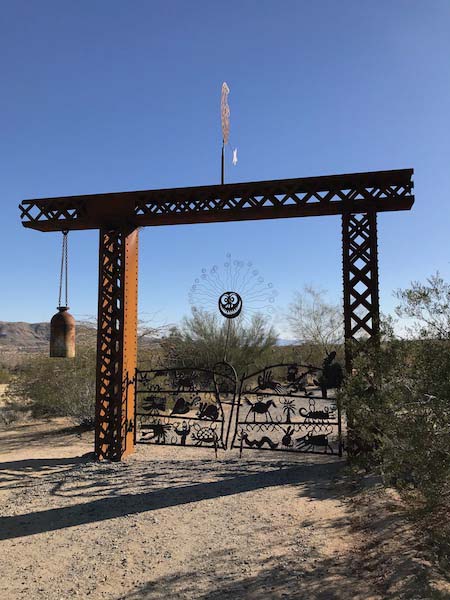 Entrance to Harrison House in Joshua Tree, Ca.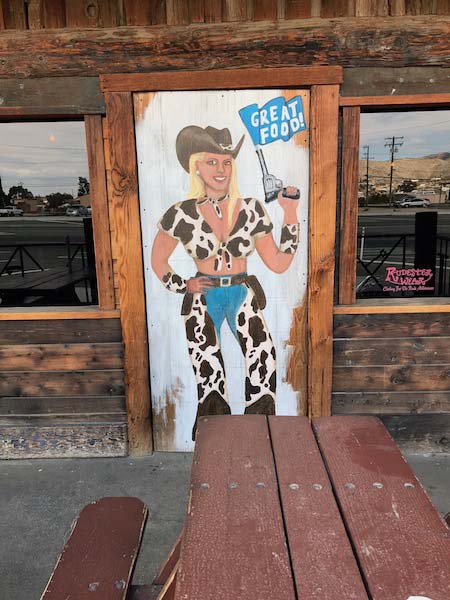 A friendly roadhouse nearby can help a lot.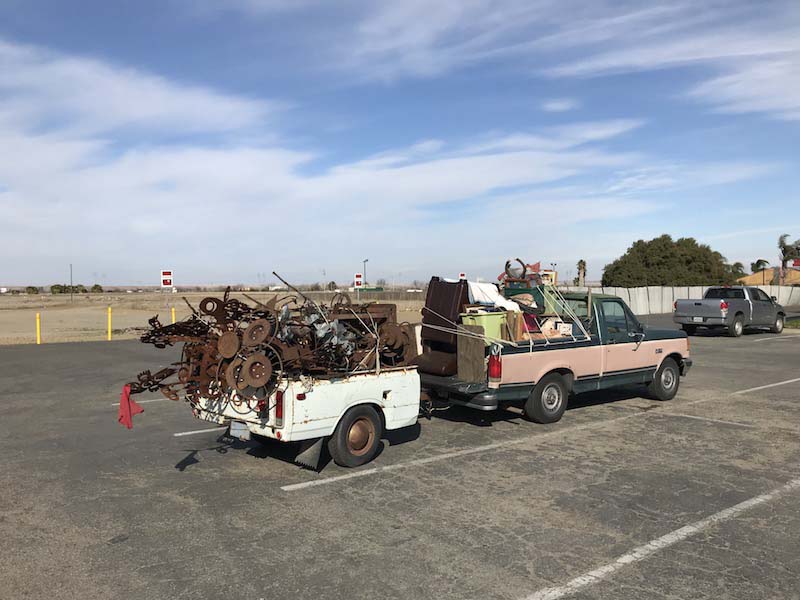 So can that old Oakie spirit of YahIcandoit.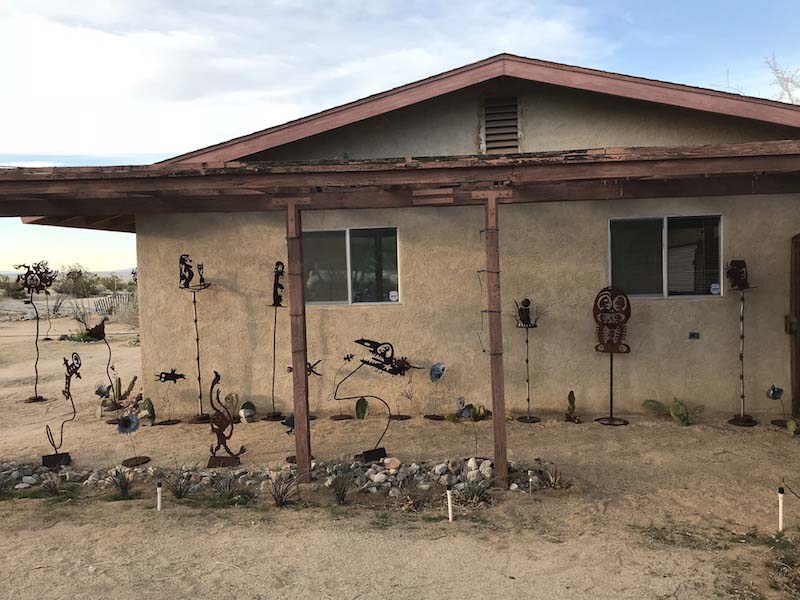 And here's some of here distributed there.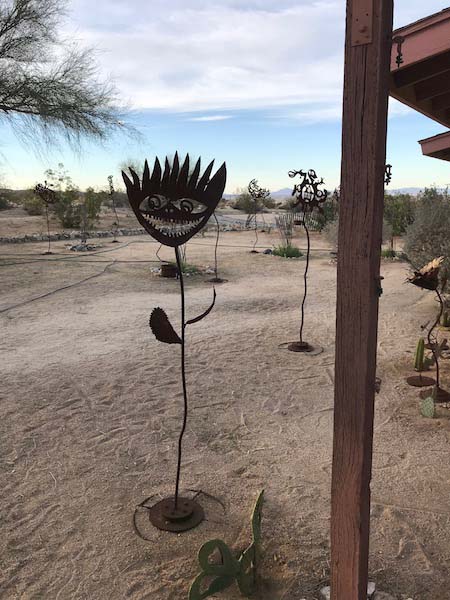 Flower Power.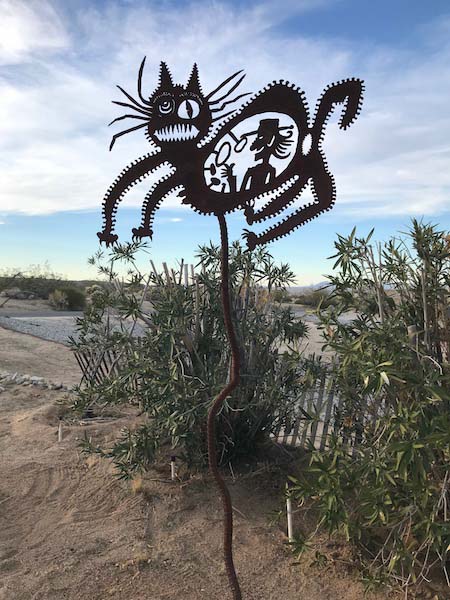 Cat man.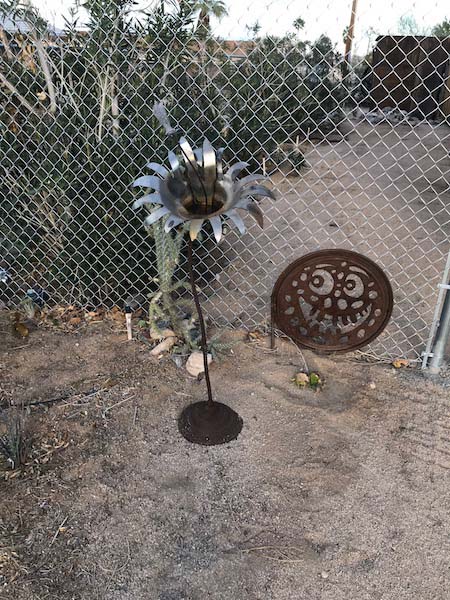 Moon flower.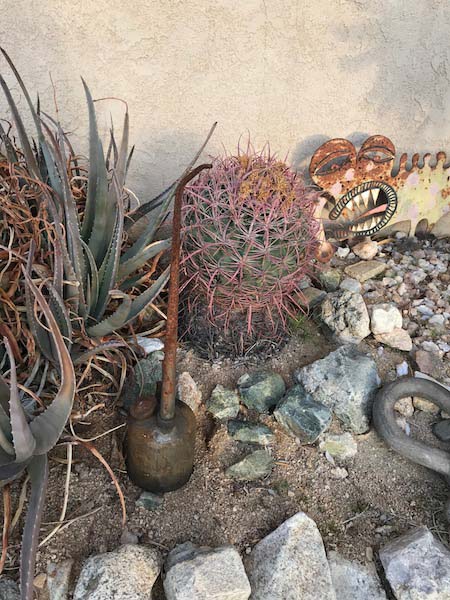 Desert debri gardening.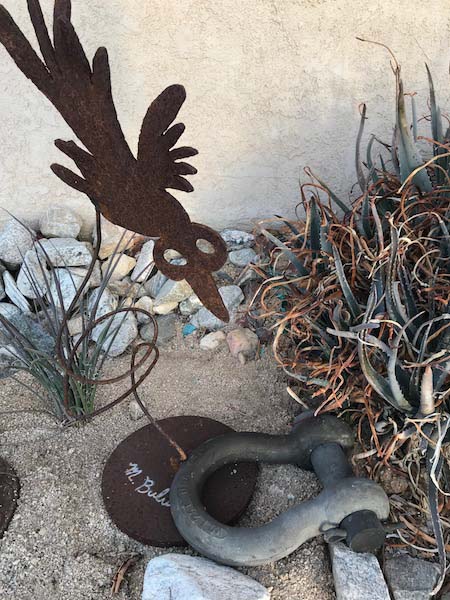 Rigger birdie.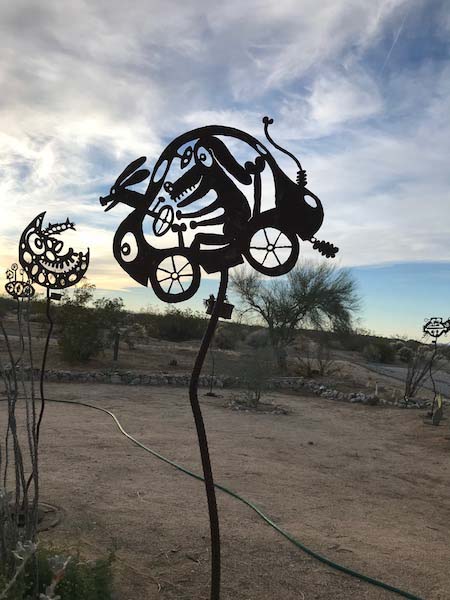 The front yard Dog.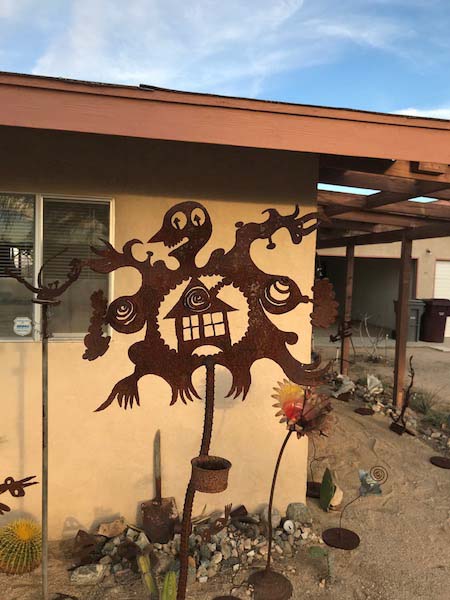 She guards my housey.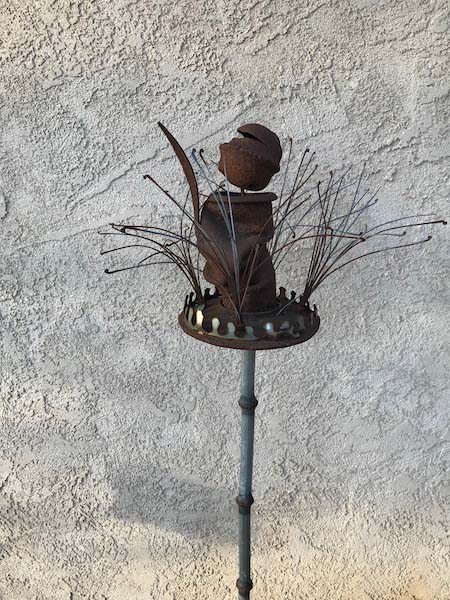 I love these thingies. They
likes it here in the desert.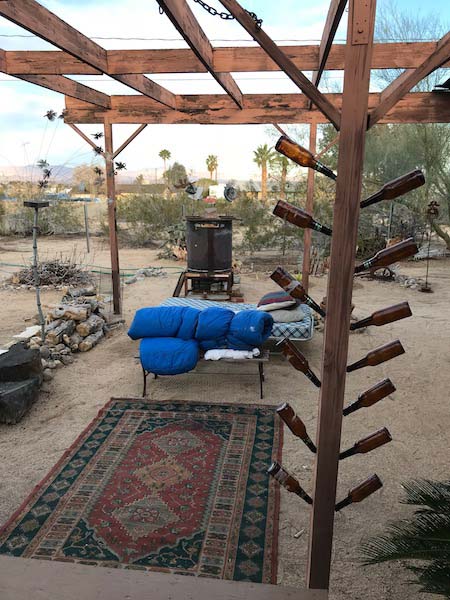 Approach to my swimming pool.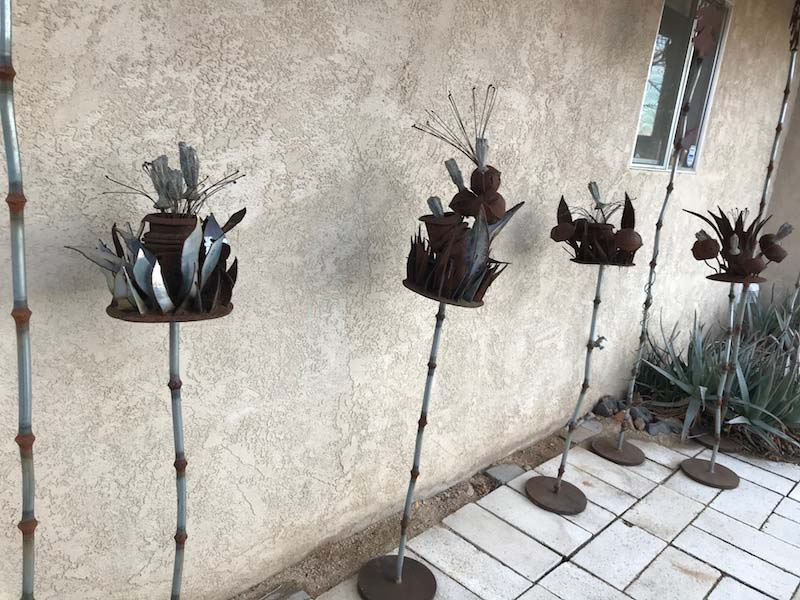 Lovely stuff from El Norte.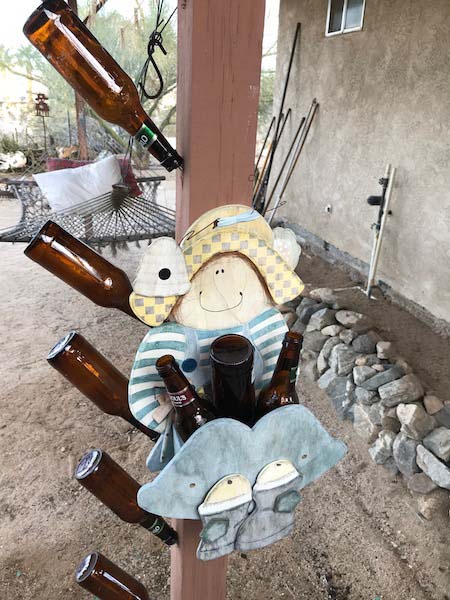 'Shame to waste a good bottle, no?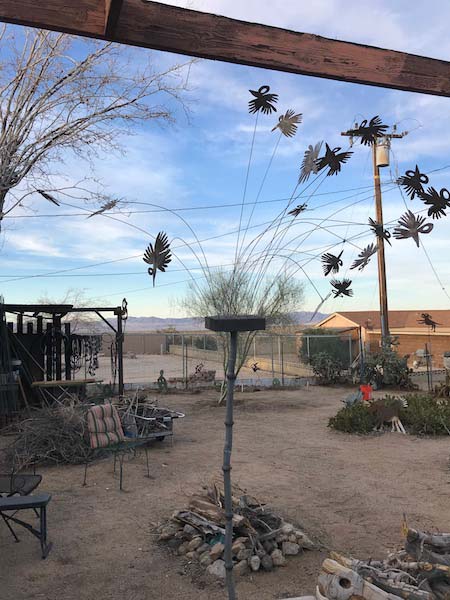 Stainless steel birdies.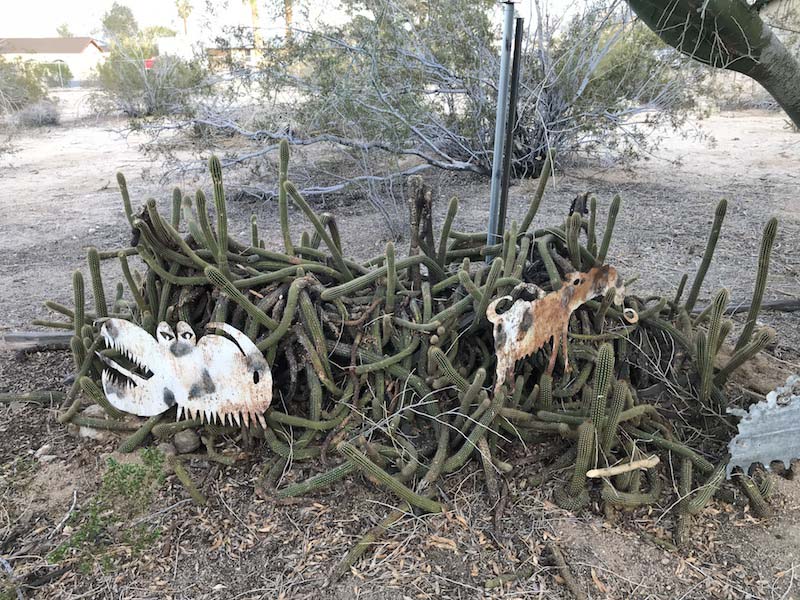 Cactus monsters everywhere.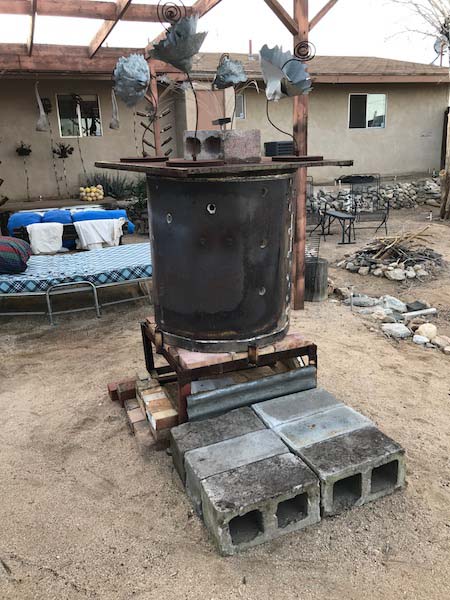 The dirt cooker.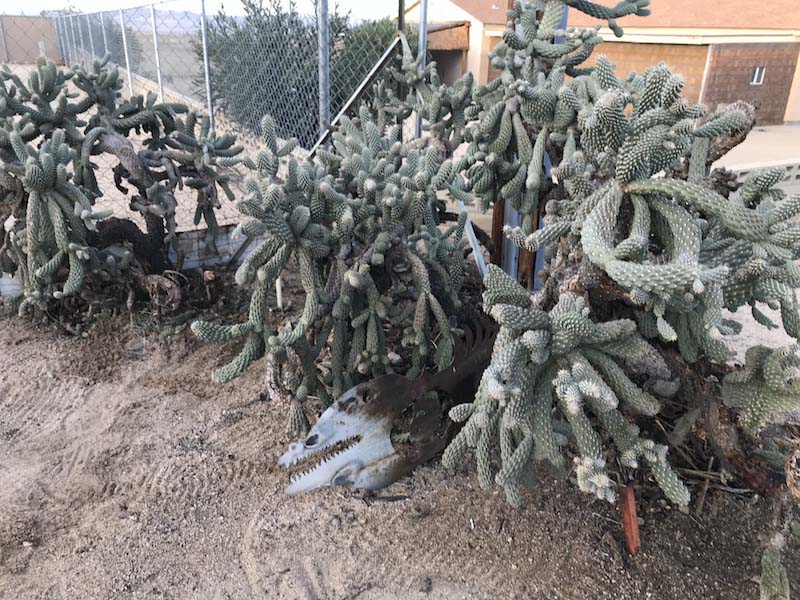 A fish amongst the cactus!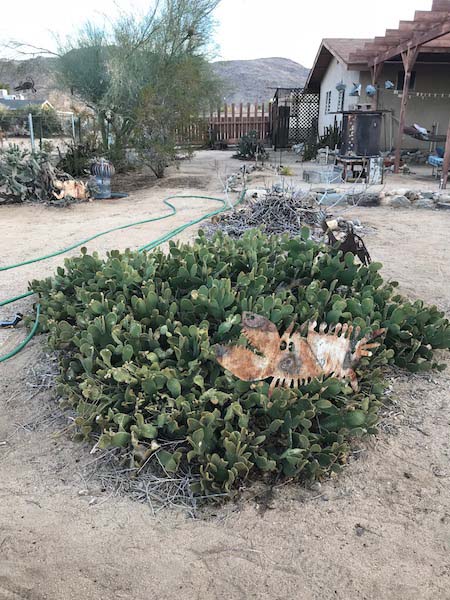 A cactus monster!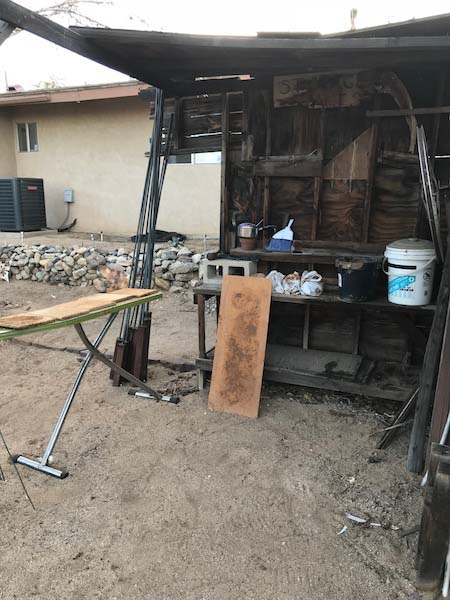 My beloved desert shack.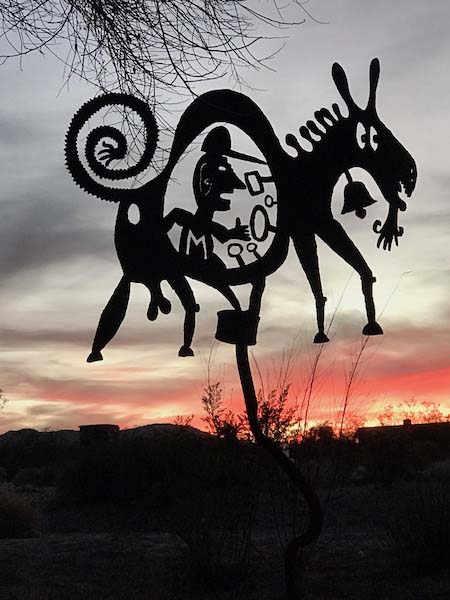 Just movin' along through life is all.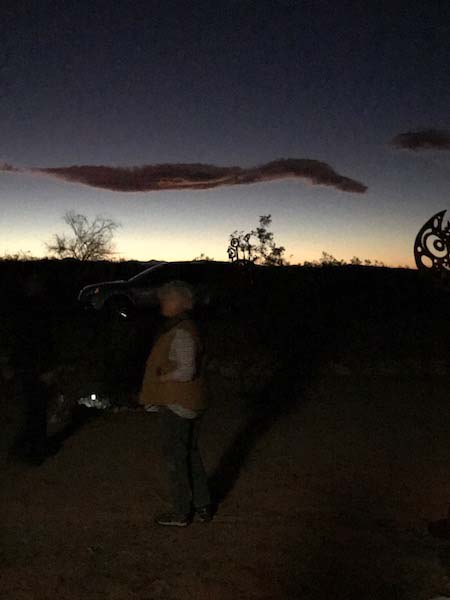 Thems spirit clouds abounds in 29.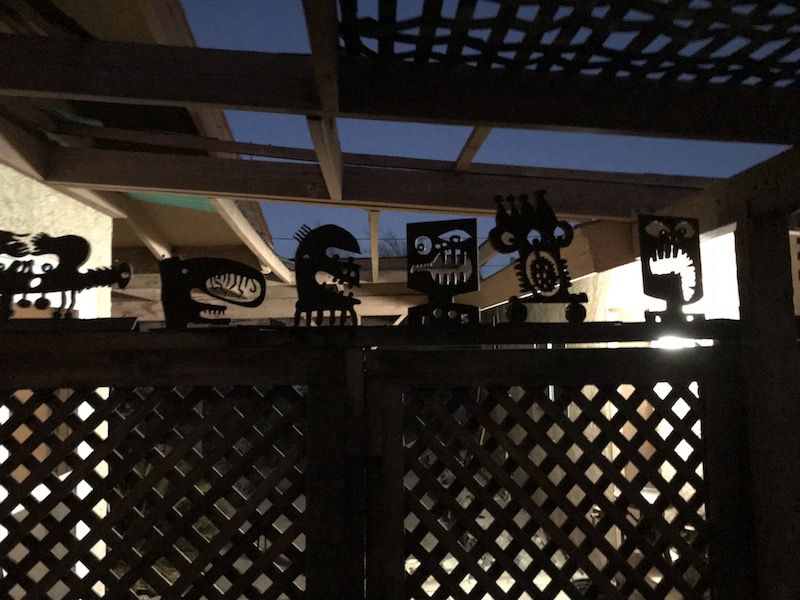 As do steel spirits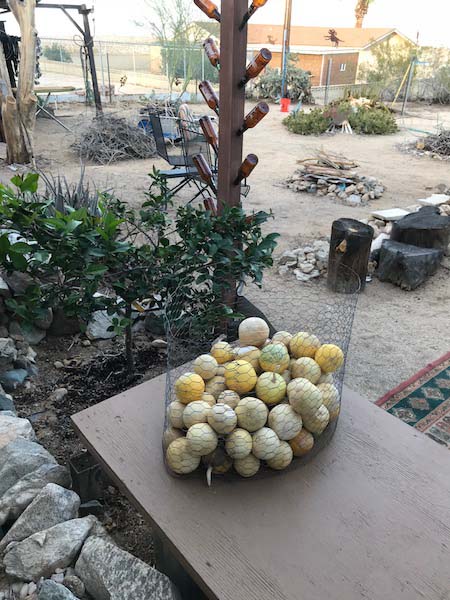 And not forget those precious coyote balls!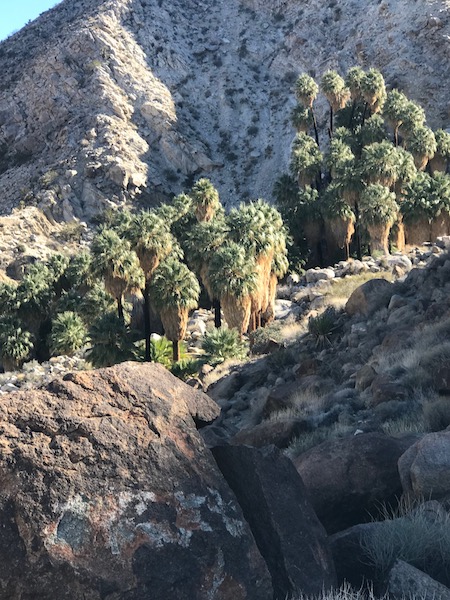 Nor the oasis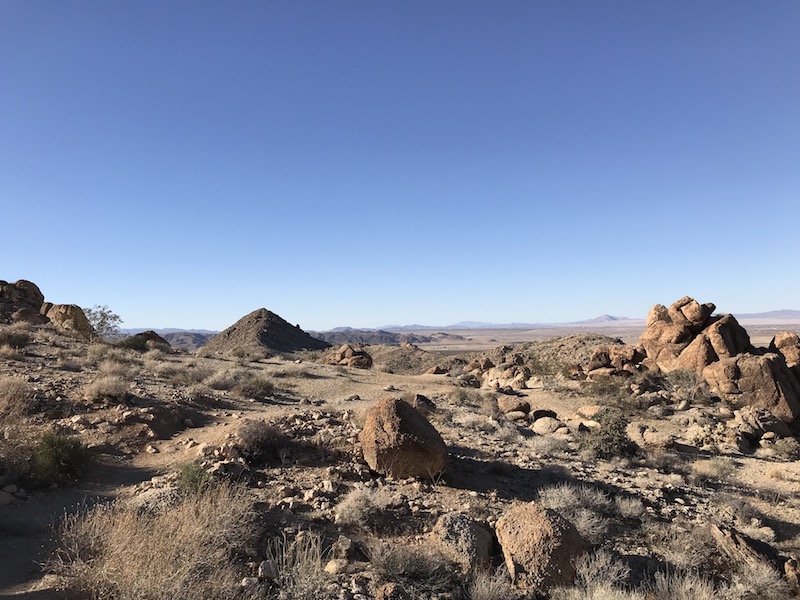 And looking back toward my little house in 29